HTDP-HAZMAT Transport Driver Course in Singapore (SCDF Accredited)
Course Title

HAZMAT TRANSPORT DRIVER PERMIT (HTDP) COURSE.

Course Reference Number

CRS-N-0018178

Course Training Duration (hours)

7.5

Course Fees(before GST and any applicable funding)

$160

Funding Validity Period

03 Dec 2019 to 02 Dec 2021

Mode of Training

Classroom Lecture




Practical

Course Objectives

At the end of the training, the trainees must be able to interprete and apply the following learning points:

a. Understand the purpose and intent of local regulations in the transport of Hazmat.

b. Know the IMO/IATA Classification and identification of Hazmat item.

c. Know the labelling/placarding as well as securing requirement.

d. Know the Route/Timings and Transport Licenses for different types of Hazmat.

e. Know the use of a Safety Data Sheet.

f. Should be well verse on the TERP.

g. Respond to transport emergency.

h. Able to perform fire fighting in a small fire
The only training provider in Singapore with more than 10 years of reliable experience conducting this course! Trusted by SME and MNC for the HTDP certification requirement.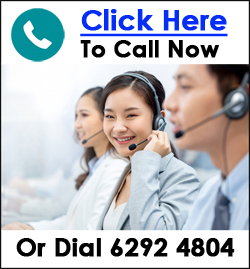 We  have been conducting this course for more than 10 years, and all our learners have successfully obtained the HAZMAT Transport Driver Permit from the Singapore Civil Defence Force, as first timers, and for renewals.
The importance of having experienced trainers is critical to drivers and assistants who are learning these Hazmat skills.
Course Description:
Under the current legislation of the Fire Safety Act (FSA) and the Environmental Pollution Control Act, drivers transporting hazardous materials are required to be competently trained in preventing and mitigating accidental releases.
AAT Training Hub offers the HTDP HAZMAT Transport Driver Course, in accordance with SCDF regulations and is conducted by our expert trainers with over 15 years in the industry managing hazardous materials, and are experts in the SCDF regulations regarding the HAZMAT driver.
The Hazardous Materials Transport Driver Permit Scheme had been introduced as a requirement for companies who wish to transport hazardous materials in Singapore.
Drivers must carry a valid permit whenever he/she is driving a vehicle transporting hazardous materials.
The permit is valid for 2 years and drivers are required to attend the Hazardous Materials Transport Driver Course upon expiry.
A Re-Certification Test/Course is required to renew the permit.
Our trainers are veterans in the industry are well versed in transport operations for hazardous goods as per the requirements and regulations set in the Fire Safety Act.
Target Audience:
Hazmat lorry drivers, assistants and supervisors transporting hazardous materials on Singapore roads, requiring this Hazmat Transport Driver Permit from SCDF
Course Outline:
Latest Updates from SCDF

Introduction To SCDF/NEA/SPF

Issue of HAZMAT Driver Permit

The SCDF Compliance Checks On HAZMAT Driver

Hazard Type, Properties and Class

Driver Responsibilities

Emergency Information Panel

Labeling On Trucks and HAZCHEM

TERP and Component Of TERP

Timing and Route For SCDF/NEA

Restrictions On Specific Routes and Areas

Risk Assessment Checks On Truck and Driver Readiness

Emergency Accessories On Hazmat Trucks

Emergency Response

Checklist for Hazmat Truck Driver

Principles of Fire

Fire Triangle

Type of Fires

Type of Fire Extinguishers

Case study

Written Test

Practical Lesson
Course Timeline: 8 hours course
Course Languages Available:
Please note that registrations close 10 working days before the course date (permit requirement for participant screening)
Apply for your staff's training grant here at Skills Connect:

CLICK HERE TO REGISTER