WSQ OPERATE FORKLIFT TRAINING COURSE
The only training provider in Singapore with more than 10 years of experience conducting this course!
AAT Training Hub Pte. Ltd. has trained over 15,578 personnel in the skill of driving forklifts.
Extract from Singapore Standards-SS573:2012

"Employers must ensure that forklift operators are trained and certified by SSG accredited Forklift Training Provider" (such as AAT Training Hub Pte. Ltd.

Forklift training conducted by training centres who are not approved by SSG is not recognised in Singapore.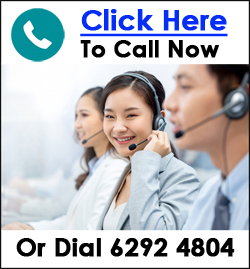 Our direct experience in the WSQ Operate Forklift training industry has given us the edge and knowledge to conduct theory and practical sessions of the highest quality for our customers. Typical job roles who require to be competent in this task are:
Material Handling Equipment (MHE) Operator

Forklift Operator

Warehouse Assistant

Inventory Assistant

Warehouse Storekeeper

Inventory Coordinator

Logistics Coordinator

Dispatch Operator

Transport Operator

Last Mile Delivery Driver

Container Driver
Our Forklift courses also introduce the learner to the operationalisation and upkeep of material handling and equipment, to apply the proper procedures for these equipment, and to implement the procedures for effective and accurate operations.  In addition; the important knowledge of observing Risk Management practices is taught before work begins.
Sector: Logistics (Warehouse Management and Operations)
The key Technical skills covered in this course are:
Material Handling Equipment (MHE) Handling
Warehouse Maintenance and Housekeeping
Warehouse/Cargo-related Occupational Health and Safety Management
Problem Solving
Decision Making
WSQ FORKLIFT FEES
.......
Full Course Fees (before any funding)
Estimated age (40 and above)
Estimated payable (WTS funding)
WITHOUT CLASS 3 LICENCE
.......
WITH CLASS 3 LICENCE
.......
**SME financing by SSG is allocated for companies with turnover of under $100 million and is staffed by less than 200 employees. Please refer to www.skillsconnect.gov.sg for funding details.
** Pricing above before GST
Effective and competitively priced course that is funded by SSG for up to 90%!
This SSG accredited certificate for drivers transporting goods using forklifts in Singapore.
It covers all technical and administrative functions for a forklift driver.
Note: All prices quoted are nett, AAT does not charge additional GST.
It is mandatory for ALL forklift drivers in Singapore to have attended a WSQ Operate Forklift course conducted by a SSG approved provider like AAT Training Hub Pte. Ltd. The responsibility of only allowing persons is on the company owners and employers. 
If you suspect anyone driving a forklift without the proper training or with fake certifications, please do not allow them to drive a forklift as they could cause fatal accidents.
Forklift Driving Tips: As an operator, you should make sure that you put safety on top of your list. There are a number of points that you should do to keep yourself safe when driving the forklift:
To prevent you from slipping off the forklift, you should check that your hands are dry and that you are wearing safety gloves

You should also make sure that your shoes are appropriate for the forklift task. It is also a good practice that you slow down when you are driving on wet floors.

As an operator, you are not supposed to carry any passengers on your vehicle

The other safety tip that you should keep in mind is not to turn sharply when you have an elevated load.

To avoid causing injury to yourself, do not jump from the vehicle
Become a licensed forklift operator by joining us for this course!
Candidates are reminded to bring their own steel capped safety shoes for practical training sessions.
Note: For participants who are 65 & above, a medical certificate or driving license is required to participate in this course.