AAT Training Hub was the 1st pioneering private forklift training provider in Singapore to conduct private WSQ Operate Forklift training course in Singapore.
We now conduct the operate WSQ forklift training courses under the forklift WSQ framework.
With our extensive experience in this course, we give you training quality that is of much higher standards. To date, we have trained over 15,000 participants in the safe operations of the forklift!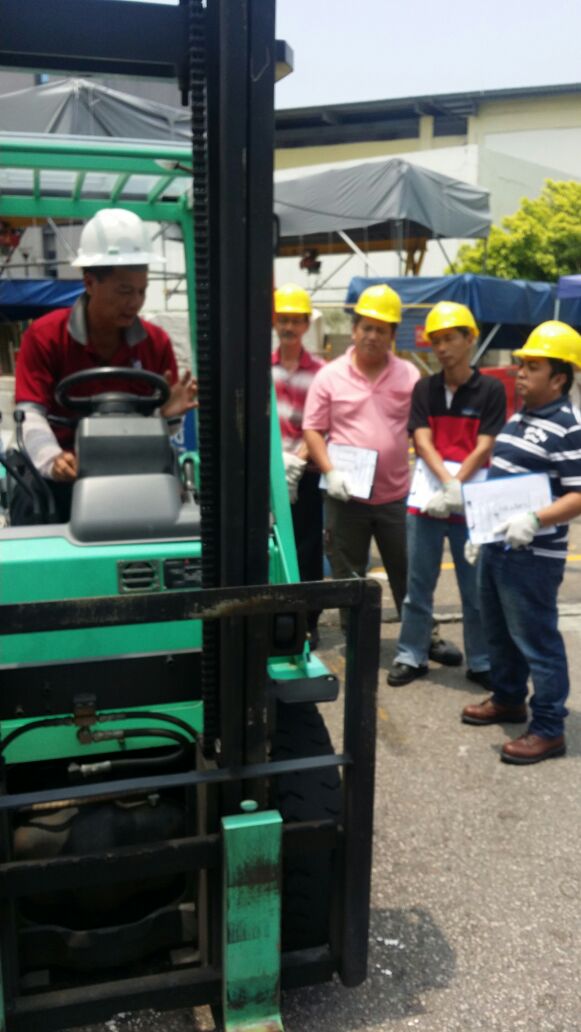 Target Audience:
Warehouse/Logistics/Marine/Workshop staff of all levels and backgrounds
Types Of Forklift Courses Available:
(Free forklift WSQ Photo ID license for successful candidates)

WSQ Forklift Course (5 Days)
SkillsConnect Reference: CRS-Q-0022615-MF
You must attend this course if you do not possess a valid Singapore driving licence.
Course Outline:
How to safely operate a Forklift vehicle
WSQ accredited program
These courses as reflected in the website and our fliers are for age group 18 to 60. For those above this age group, a "physically fit" medical report is required from a registered local practitioner, when applying for Equipment handling courses.
Cancellation/Refund
For cancellation on the commencement date, 100% of deposit will be forfeited. .
For cancellation <= 02 days before commencement date, 80% of deposit will be forfeited.
For cancellation <= 05 days before commencement date, 60% of deposit will be forfeited.
Absent: Total fees shall be forfeited for absenteeism without valid papers.
Appeal: All appeals for course results to training matters must be in writing to Training Director within 48hrs after the result to the Admin office by fax: 6293 4401 or email: aat@aattraininghub.com
You may apply for training incentives here at Skills Connect: