WSQ Forklift Training Singapore at Woodlands Training Centre
All Singaporeans aged 25 and above can use their $500 SkillsFuture Credit from the




government to pay for a wide range of approved skills-related courses. Visit the SkillsFuture




Credit website (www.skillsfuture.sg/credit) to choose from the courses available on the Training Exchange course directory.

Course Title

WSQ OPERATE FORKLIFT MF-LOG-106E-2 (32 hours)-without driving licence

Course Reference Number

CRS-Q-0022615-MF

Course Training Duration (hours)

32

Course Fees(before GST and any applicable funding)

$530

Funding Validity Period

13 Mar 2019 to 01 Oct 2019

Mode of Training (e.g. classroom, blended, e-learning, etc.)

Classroom lecture




Practical Performance

Course Objectives

Parts of forklift




Types of forklifts




Pre Operations checklist




Understand load centres




Stability triangle/CG/Gradient check,Load checks Labels,signages




Perform basic risk assessments




Follow WSH Act and SS573

AAT Training Hub was a pioneering training provider in Singapore. We conduct WSQ Forklift training course in Singapore for all operators of the forklift.
We had been conducting this course successfully since it was the Forklift Driver Training Course (FDTC) under the Ministry of Manpower WSH courses.
We are a WSQ Forklift Accredited Training Organisation! All course materials and training plans are certified by our expert developers and approved by the SSG
We have trained over 17,000 participants in the safe operations of forklift in Singapore.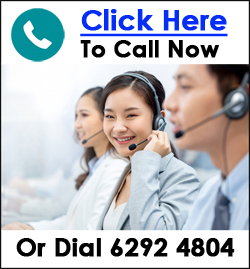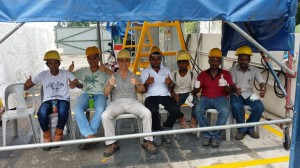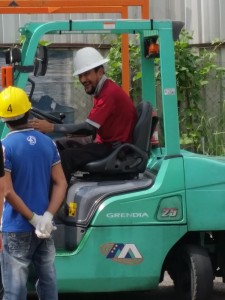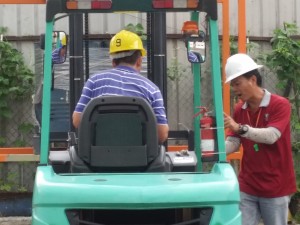 Target Audience:
Workers/Aspiring forklift operators of any education levels and background
(Free Forklift WSQ Photo ID license for successful candidates)

You must attend this course if you do not possess a valid Singapore driving licence but are required or interested to operate a forklift safely under the rules and standards required by the Ministry of Manpower Singapore
Course Outline:
MF-LOG-106E-2 WSQ Forklift
CE1 : Prepare to Carry Out Forklift Operations
CE2 : Inspection of Forklift
CE3 : Carrying Out Forklift Operations
CE4 : Reinstate and Handover Forklift
Please note that this WSQ Forklift course is the current standard required for forklift drivers in Singapore and is a requirement under the Factories Act of Singapore.
For those above this 65 years , a "physically fit" medical report is required from a registered local practitioner, when applying for Equipment handling courses.
Candidates are required to bring their own safety shoes for practical training sessions (Day 2 onwards)
Apply for training incentives at Skills Connect(for companies) and Skillsfuture(for individuals)
17 of our courses are approved under the Skillsfuture scheme for Singaporeans, check them out!

CLICK HERE TO REGISTER FOR FORKLIFT COURSE