Course Title

WSQ PERFORM WORK AT HEIGHT

(previously Work-At-Height Course For Workers)

(Perform Work At Height)*

Course Reference Number

CRS-Q-0041066-MF

Course Training Duration (hours)

7.5

Course Fees(before GST and any applicable funding)

$110

Funding Validity Period

01 July 2020 onwards

Mode of Training

Classroom Lecture & Practical

Course Objectives

To provide participants with the requisite WAH knowledge so that they can perform their WAH activities properly and safely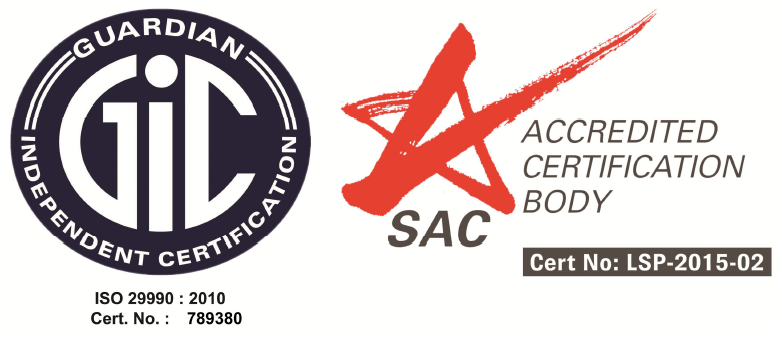 ISO 29990:2010 Accredited
WSQ PERFORM WORK AT HEIGHT
(previously Work-At-Height-Workers)
(ENGLISH)

WSQ PERFORM WORK AT HEIGHT
What is Work at Heights?
Work at heights is defined as work:
in any other place (whether above or below ground) from which a person could fall from one level to another and the person or other person would be injured due to the distance of the fall.
Working at heights can result in serious workplace injuries and even death, if the necessary safety measures are not in place.
This Work-At-Height-Workers course educates all workers on the importance of safely working at heights
Total Duration:7.5hrs
Who is this for?
Anyone who needs to work at any height.
Additionally if working more than 3 metres height, a PTW system and FPP is required(Attend the MWAH course)
Employers or Principals (e.g. main contractors who engage sub-contractors) are required to first provide adequate safety and health training for workers carrying out WAH before they commence work.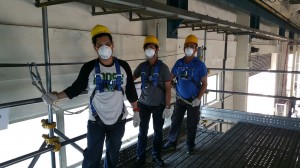 What equipment does AAT have available for this course?
We have a Ministry of Manpower approved indoor scaffold structure for Perform Work-At-Height
What are the main topics of the course?
Identify relevant Workplace Safety & Health (WSH) legislations / approved codes of practice / Singapore standards applicable to work at height and roles and responsibilities
Identify work at height hazards and preventive measures related to work at height
Demonstrate the understanding of use and care for the various fall arrest systems and equipment
Career Prospectives:
It is a requirement for workers who want to work at heights of more than 1.8 metres. Workers can move on to the MWAH course for supervisory roles
Assessment Methods:
Learners will need to pass Written and Practical tests to be competent in this  course
Entry requirements:
Learners are expected to be able to communicate in simple English-WPLN LEVEL 2
Non-native speakers are recommended to take our basic English Test ONLINE HERE
Language: All course materials and tests in basic English
or call 62924804 for further enquiries